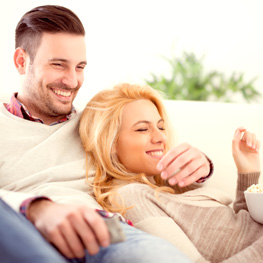 Frequently Asked Questions
Can I receive CPAP therapist assistance from the city store ?
Prior to purchasing your CPAP equipment from the Online Store, our CPAP therapists can answer any queries you may have about what you need. They can be contacted by phone or email.
At the time of purchase of your CPAP equipment, you have the option of adding in therapist support packages that enable you to visit or call the city store for ongoing and personalised CPAP therapist support. With these support packages, our Therapists can assist you further with mask problems, such as leak; humidification issues relating to therapy (e.g a dry throat); and custom pressure settings (e.g. ramp and pressure relief functions on expiration).
Our CPAP Therapists can spend the time with you and have the experience to ensure your treatment is comfortable and fully effective. Our CPAP Therapists also support our Specialist Sleep Physicians in the co-located Sleep Medicine practice, ensuring they are up to date and experienced at all trouble shooting needs. Given the very cheap online equipment sale prices, we are  unfortunately unable to offer personalised ongoing CPAP support unless a support package is also purchased.
Why do I need to provide a medical script before my machine is posted?
Sydney Sleep Centre adheres to best medical practice and requires a doctor to supervise your sleep apnoea care. Your doctor will provide your script and monitor your condition on treatment. Providing a script is also required so that we can be sure you have purchased the right type of machine and that your CPAP pressure is correctly set for you.
Can I see your Sleep Specialists ?
If you dont have an existing Sleep Specialist or want a second opinion, our Sleep Specialists can see you in their practice co-located at Sydney Sleep Centre, Macquarie Street, Sydney. You will need a GP or Specialist referral to see the Specialist and Specialist consultation fees will apply. Please call Sydney Sleep Centre on 9252 6144 if you would like to make a booking or visit Sydney Sleep Centre website for more information
If I see your Sleep Specialists, do I receive CPAP support  ?
Our Sleep Specialists can assess your CPAP therapy and provide expert advice. At every Sleep Specialist clinic, there is a CPAP therapist also on hand to assist with CPAP data downloads, mask leak issues and any other CPAP technical problems. There is no additional charge for the CPAP therapist support when you are seeing one of the Centre's Sleep Specialists.
What is the secret to successful CPAP therapy ?
For your treatment to be successful and effective, you firstly need the correct diagnosis and treatment advice which your Sleep Physician or GP can provide. After obtaining a CPAP machine from a reputable CPAP supplier, you then need ongoing and experienced CPAP Therapist support until all problems and comfort issues are addressed. Further Sleep Physician and CPAP therapist support will be required to fine tune your therapy and to monitor you for the longer term.
Your ongoing successful management relies heavily on you having an experienced and skilled support team of a medical doctor (usually your Sleep Physician) and a CPAP Therapist. Sydney Sleep Centre can provide either of these services for you and takes pride in the skills and the professionalism of its Sleep Medicine care team.
Our CPAP Therapists can work with Sydney Sleep Centres own Sleep Physicians to  manage your condition, or alternatively they can provide CPAP Therapist support to your external Sleep Physician. There are additional charges for long term  CPAP Therapist support when you buy a machine from Sydney Sleep Centre Online Store or if you choose to see a Sydney Sleep Centre Sleep Physician for Specialist consultation and advice.
Can I trial CPAP therapy before I buy it ?
Normally you would have trialed CPAP therapy and discussed the need to continue CPAP treatment under the supervision of a doctor (Sleep Physician or GP), and then they would have given you a script with the final pressure settings and equipment needs. You could then upload your script and buy the machine and mask from this Online store.
If you have seen a doctor who has recommended a CPAP trial, but you have not undertaken the CPAP trial, you could have your trial by booking in and visiting Sydney Sleep Centre. The CPAP Therapists at Sydney Sleep Centre can conduct this trial according to your medical script and write back to your treating doctor. You can then later make a decision about purchasing equipment if needed.